Brandon's Sports Corner!
Weekly Classic
Baylor vs West Virginia 3/2/2021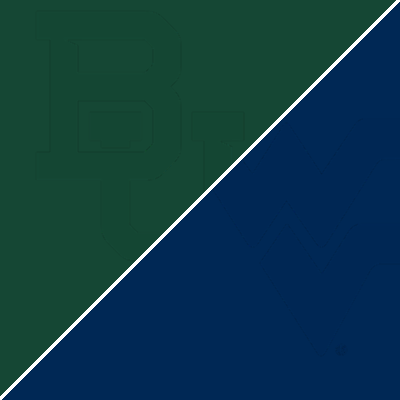 It was tempting to put Saturday's Northern Illinois upset over North Dakota state at this position, however it would be an injustice to this incredible 94-89 Overtime thrilling Baylor victory. There was a lot riding on this game for both Baylor, and West Virginia. The number 3 ranked Baylor Bears enterred this match up knowing that if they won tonight they would secure a Big 12 title for the very first time. The sixth ranked Mountaineers entered in, not only vying to keep in the race for a conference title, but a number one seed in the NCAA Tournament.




When the game started it looked like it might become a blowout for the Scott Drew lead Baylor Bears, as they would quickly jump out to a 12 point lead. Dont count West Virginia out yet though, as Baylors's once gargantuan lead would shrink to 4 points before half (And it was only four due to a buzzer beater 3 by Baylor star Jared Butler to end the first half).




In the second half momentum would sway in favor of the Mountaneers as West Virginia would force Baylor to call a timeout after they took a 7-point lead midway through the second half. The Bears would find themselves back into the thick of things, however, as after a West Virginia free throw it was a 2-point game with 13 seconds to play. Who else but Baylor's Jared Butler would find himself with the basketball, and made a crucial layup to take Baylor into overtime with 2 seconds to play.


Overtime would be rather back in fourth until Baylor pulled away after a layup by Davion Mitchell would put Baylor into the lead. A few crucial free throws by Flagler, and Mitchell would be the nail in the coffin despite the valliant effort of #6 West Virginia.


While the Bears walked out of Morgantown with a Big 12 title now assured, Mountaneer fans should be incredibley proud of how their team performed against the high-powered offensive attack of Baylor. All in all, this was an incredible game and definitely worthy of the very first weeks 'Weekly Classic'.




Classic Classic
Appalachain State vs Michigan 9/1/2007
What can be said about this game that hasn't already? Aside from it being one of the greatest games in College Football, it is debatabley the biggest upset in the history of sports. The Appalachain State Mountaneers at the time were an 'FCS' football team. This means that they were a 'lower' division than the big schools that most people think of when 'College Football' comes to mind. Secondly, Michigan was ranked #5 in the entire nation with a chance to beat rival Ohio State, and win the Big 10. They had little worry entering into their season opener against tiny Appalachain State.
At first, it looked to be the rout that Wolverine fan's had expected as Michigan's Mike Hart would take them into the endzone for a Touchdown. The Mountaneers responded quickly though, and Armanti Edwards connected with Dexter Jackson to tie the game 7-7. Flash to the end of the first half, and Jason Gingell is called upon for Michigan to kick a field goal to make them down 28-17. Michigan fans across the country are watching in horror on the newly formed Big 10 network, as their National Title hopes fall into limbo against an FCS team. Dont forget that halftime begins a brand new ball game, though. For Michigan, that meant a 10 mintue surge that nearly defeated Appalachain State.
Right out of the gate, Michigan came to play with a vengeance. Armanti threw an immediate interception to cut their lead by three. After some quick posessions, Michigan would score making it 26-31. Some more punts, and the Wolverine's Mike Hart would rush 54 yards to give Michigan the lead: 32-31. The Mountaneers didn't give up as they drove all the way down the field to kick a field goal with little under 30 seconds to play. Michigan is now down 34-32. After a miracle pass downfield to Mario Manningham, though, Michigan would have one last chance to win the game.
Michigan's Jason Gingell would attempt kick out of Nescoe's hold. Once snapped, Corey Lynch of the Mountaneers would get his hands on the ball to block it, and ran it down to the ten yard line. This cemented Appalachain State's win, and one of the greatest upsets in history.
Hail to the Mountaneers.